9 Inch Truck GPS - Navion X9 Truck PRO Evolution with Free Map Updates
GPS Navigation System for 9-inch truck with database of companies, warehouses, loading and unloading areas.
WARRANTY up to 3 years. Enjoy a USA WARRANTY with unlimited services.

WE PLANT A TREE WITH YOUR NAME FOR EACH PRODUCT. Every time you buy one or more NavionTruck products, we plant a tree for you.
A 9 Inch Truck GPS Navigator
Navion X9 Truck PRO Evolution is a 9-inch multimedia GPS navigation system, it has star features and more essential functionalities such as company search, lane assistants, route points, favorites, vehicle configuration in height, width, length , weight, number of trailers, number of axles, dangerous goods, free map updates forever.
Speed limits
NavionTruck will inform you of the speed limits for your vehicle, know at all times the speed limit of the road at a single glance.
Speed cameras
Avoid fines for speeding, know the road points with the highest concentration of mobile speed cameras. Forget fines for fixed speed cameras, hundreds of customers avoid fines and save thousands of euros thanks to our 100% legal speed camera database.
Set your NavionTruck GPS navigator to alert you audibly or spoken and relax to drive safely.
Points of interest
During the Covid19 pandemic, we invested hundreds of hours to offer service points for carriers, restaurants, truck parks, etc. Our database became so viral that we wanted to go one step further! Now our database of points of interest is growing and you can find thousands of points of interest to make your trip easier and more efficient: Thousands of companies, loading areas, warehouses, markets, scales, toll collect, supermarkets, ports, car tents and dealerships, leisure areas, camping, beaches, among many others. All of them are in the database of your NavionTruck GPS Navigator.
Alternative routes
Choose the most suitable route among several selective routes, modify and change route sections as you wish.
Intermediate points
Plan your route before leaving, choose all the destinations to go and organize them according to your preferences.
Free map updates
Download free map updates for the life of your device. Download maps through our Wizard synchronization tool for Windows PC computers, download it HERE
Depending on the country of the continent of your purchase, you will receive preloaded maps, receive your GPS navigator and start using it without having to download anything after receiving it, in addition, at the time of purchase the navigator is already updated with the latest version of maps.
These are the maps you can download SEE
Vehicle Dimensions Configuration
Configure the measurements of your vehicle so that we guide you along the appropriate route, choose the height, width, length, number of axles and trailers, and type of dangerous goods. Avoid low bridges and narrow streets.
Restrictions
Avoid restrictions for the area that will circulate for the type of vehicles.
Maximum length restrictions

Maximum weight restrictions

Height restrictions

Dangerous Goods Restrictions

Tunnel restrictions
Customizable map colors
Choose from dozens of color combinations to customize the tracks and heights of the map by displaying your preferred color for day and night.
Route itinerary
Receive information about the route before leaving and edit it to your requirements.
Search modes
Choose between the different search modes: Search by address, postal code, coordinates or in NavionTruck's database of 1 million POIs.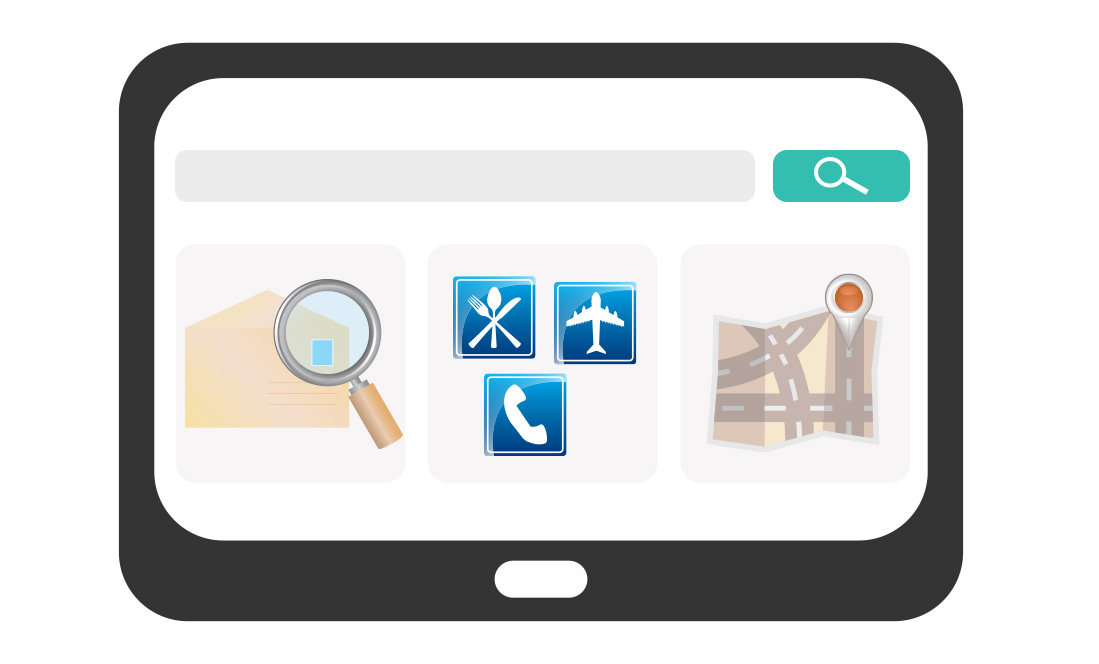 Route types
Different types of route will make your route cheaper, faster, shorter or easier.
Multi-vehicle navigation system
You can always use the GPS navigation system for your second vehicle when you go on vacation. Access the navigation settings, choose between car, pedestrian and bicycle. In addition to the professional profiles of Taxi, Bus and Emergency Vehicle.
Languages
Navigation menu languages
Malay, Indonesian, Turkish, Arabic, Spanish, Catalan, German, Dutch, French, English, Italian, Czech, Danish, Estonian, Croatian, Latvian, Lithuanian, Hungarian, Norwegian, Polish, Portuguese, Romanian, Slovak, Serbian, Finnish, Swedish, Flemish, Greek, Bulgarian, Russian.
Navigation voice languages
Spanish, Catalan, German, Dutch, French, English, Italian, Czech, Danish, Estonian, Croatian, Latvian, Lithuanian, Hungarian, Norwegian, Polish, Portuguese, Romanian, Slovak, Serbian, Finnish, Swedish, Flemish, Greek, Bulgarian, Russian.
All maps of the United States, Canada and Mexico Preloaded and updated
You will not have to worry about anything, our GPS navigators already have all the maps of the United States, Canada and Mexico.
Product Accessories
Suction cup support
High support for the glass and prevent falls.
12/24v USB charger
High durability and efficiency with double charging input
Data cable
High-quality charging and transmission cable in the shape of an elbow to avoid broken connections.
User manual
Multilanguage user manual
2 year warranty
Enjoy the TOTAL guarantee for 2 years. Guarantee that includes round trip shipping to our SAT.
Data sheet
MM measurements:

238x135x18

Sistema Operativo:

WCE Truck

Processor:

MTK MSB2531 800MHZ

RAM:

512 MB

Micro SD:

32GB

WiFi:

NO

Bluetooth:

NO

Transmisor FM:

SI

battery capacity

2200mAh

Weight:

420gr

Plug:

MicroUSB

Toma Auriculares:

SI

Screen Size:

9

Dashcam

NO

Entrada AV:

NO

Screen Type:

capacitive

Text editor:

NO

MP3:

YES

Image Viewer:

YES

MP4:

YES

You can download maps from all over the world:

YES

Preloaded Maps:

United States, Mexico and Canada