GPS for Truck Navion S8 PRO Special Truck 8 Inch 4G with IP67 Waterproof Dashcam and Anti-fall Case
GPS Navigator for Smart Trucks with 4G, 8-inch capacitive multi-touch and ultra-illuminated screen with anti-fall protection and IP67 water resistance. NFC system, G sensor, light sensor and video input compatible with Navion Blackbox Remote security camera system. It has a Dashcam black box security system that allows you to record the road while driving and using the navigation software.
WARRANTY up to 3 years. Enjoy a USA WARRANTY with unlimited services.

WE PLANT A TREE WITH YOUR NAME FOR EACH PRODUCT. Every time you buy one or more NavionTruck products, we plant a tree for you.
Possibly the best 8-inch GPS in the World
Truck GPS navigation system with logistic functionalities that allow connecting with advanced business tools. Its GPS navigation system allows you to find any destination through the world's largest database and without the need to use intermediate tools. You can download global maps and update them from the same device via Wifi or 4G connection of the device. GPS navigation works without the need for the Internet and its robust system allows you to use several apps at the same time: such as Dashcam or music applications and navigate for hours thanks to its high battery capacity.
8 Inch Screen
8-inch ultra-illuminated touch screen of 1280x800 resolution with direct access controls to volume, applications and home that allow you to have the full capacity of the screen.
More autonomy time
The 6300mAh battery allows you to enjoy the device for more than 6 hours using all system resources. From using GPS navigation to enjoying multimedia content in idle hours. We think about the future by giving you the possibility to exchange the battery in an easy and fast way thanks to its easy access battery compartment.
Intuitive menu
Everything we can give you in an agile way. The shortcuts you need in one place, configure the device in a personalized way and access your favorite applications in one step. Control from one place everything that happens around you.
Customizable interface to your liking
Choose what you want to see and how you want to see it. These are some of the configurations that you can do: indicate the model of your truck or your own logo, number of available satellites, outside temperature, Wi-Fi or mobile network coverage, direct access to applications, music players with information and playback control. , volume control, microphone, direct access to preferred applications with the customization of the direct access with text and icon, screen light control...
Wireless TV possibility
Our system allows connection with other brand devices such as the Navion DVB-T Digital Television antenna to watch television anywhere for free. This antenna allows you to track channels from any country like in your own home without the need for internet data.
4G data connection
We have added a 3G/4G data module to use the GPS navigator like a smartphone. In this way, the device can be used to make calls or use messaging applications such as WhatsApp. This functionality will also allow the device remote connections from anywhere, expanding the possibility of having internet in areas where Wi-Fi connections are not possible. The device is free and you can use data cards from any telephone company.
Logistics-focused connectivity
The Navion S8 Special Truck has a multitude of connections that allow you to link devices and company tools. From remote connections to the tachograph or using third-party applications to make the driver's job easier. Security cameras, temperature sensors, time controls or access to the device through NFC.
USB connections through the USB Type-C data port , NFC technology or the 16mpx Flash camera allow you to scan deliveries, control merchandise pickups and manage payments through the device.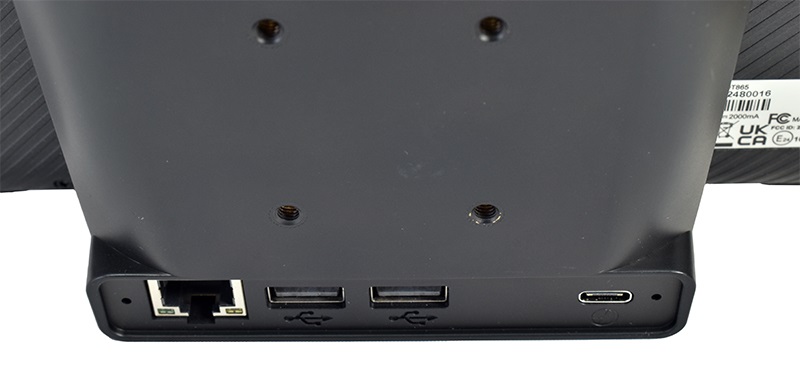 Full HD 1080p Dashcam
We have added a camera to record traffic incidents in high quality. Your crash sensor can have the system securely save traffic events and access them later with event location information. The system can record in the background, record user-defined time video, and automatically delete them if they are not important. Similarly, the system allows you to take advantage of defined blocks of storage so as not to affect other applications, the Dashcam software will delete the videos when the defined capacity reaches its limit.
Water and shock resistant
We have designed the Navion S8 Special Truck to resist all kinds of phenomena, from possible falls to contact with water. We know that sometimes some truckers take their devices to extreme situations because they use the device for their logistical tasks outside the booth.
Product Accessories
Suction cup support
High support for the glass and prevent falls.
MicSD NavionTruck
32GB Class 10 Kingston external Micro SD memory with pre-installed maps and Micro SD card adapter.
12/24v USB charger
High durability and efficiency with double charging input.
220v charger
High quality and durability
Data cable
High quality Mini USB charging cable.
High-quality Type-C data cable
GPS support with video connection, interfaces, micro USB charging and direct current
Allows connection with external Dashcam, external cameras to make fixed current installation to the vehicle.
Mounting hardware and accessories
Everything you need to install the device
User manual
User manual for multilanguage navigation.
3 year

extended

warranty
Enjoy the TOTAL guarantee for 3 years. Guarantee that includes round trip shipping to our SAT.
Finance it in comfortable installments
Agile request in the payment process.
Data sheet
MM measurements:

210x136x15

Device language

German, English, French, Italian, Spanish, Hungarian, Polish, Portuguese, Romanian, Danish, Bulgarian, Croatian, Czech, Dutch, Estonian, Finnish, Irish, Lithuanian, Slovak, Swedish…

Compatibility

It is compatible with third-party navigation apps, logistics tools and tachographs

Impermeable:

IP67

Sistema Operativo:

AOSP Smart Truck

Processor:

MTK platform 2GHz Octa Core CPU

RAM:

4GB DDR4

ROM:

32GB

Micro SD:

32GB

Mobile data:

4G

RJ45

YES

WiFi:

YES

Bluetooth:

YES

Gyroscope

YES

G-sensor

YES

TV:

Compatible with TV antenna (Navion DVB-T)

battery capacity

8000mAh

Battery duration:

7 días en reposo y 6 horas en uso de GPS

Weight:

540gr

OTG

You can connect a USB stick with an OTG adapter

Plug:

USB-C

Toma Auriculares:

SI

Screen Size:

8 inches

Screen resolution:

1280x800

Dashcam

YES (1080P)

Camera

16Mpx

Flash:

YES

Parking Camera

Compatible with recording and viewing cameras (Navion Blackbox Remote)

Screen Type:

capacitive

Text editor:

YES

Text Player:

YES

MP3:

YES

MP4:

YES

You can download maps from all over the world:

YES

Points of interest:

More than 1 million points of interest (gas stations, warehouses, companies, industrial estates, car parks, service areas, toll collect, car parks...)

Preloaded Maps:

United States, Mexico and Canada

Nano SIM

x2